By Only |
02
July 2019 |
5
Comments
How to fix the Audi Bose Amplifier 2007 2008 2009 Q7 A6L A8 MMI 2G
Hello To Everyone !
Very happy to share our professional repair technology to you.
As we know ,The Audi Amplifier broken you will need to buy a new one cost $3000 or more ,but in
opuradio
,you only need to pay $208 to get it work!

Suprise? Yes, you can save $2800 here .
At first ,Check out the part No. about your original AMP,
it fit for all part No.
4L0035223A
4L0035223B
4L0035223C
4L0035223D
4L0035223G
4L0035223R
Conftrm your AMP part no. is the one i show,that means this board will fit for you.



As we know ,when you get this new board you will need to match the program in your location 4S repair shop to get it work,This is a very diffcult job and cost too much ,so we find another solution to get it work .How ?
You can see the video by this link.
https://www.opuradio.com/new-amp-electronics-board-4l0-035-223d-a-g-r-bose-amplifier-for-2007-2009-audi-q7-a6l-a8-mmi-2g-car-navigation-sound-systems-map-multimedia-p1645.html

If you still can't understand,
Don't worry,


At first:take out your Origial old board,take out the metal cover and find out the A1 A2 Chip IC,Mark it
Second:take out my brand new board,take out the metal cover and find out the B1 B2 Chip IC ,Mark it,
At last: Need to solder the Chip,and Install your original old Chip A1 to my new board Chip B1,Use A1 to B1,Change it.
Attention:the Place must be correct A1 To B1,A2 to B2.
Please see the picture below,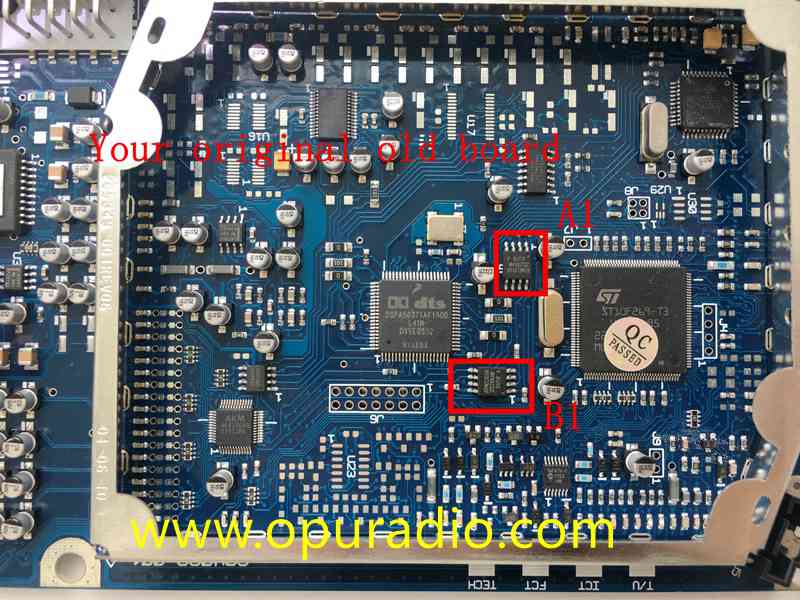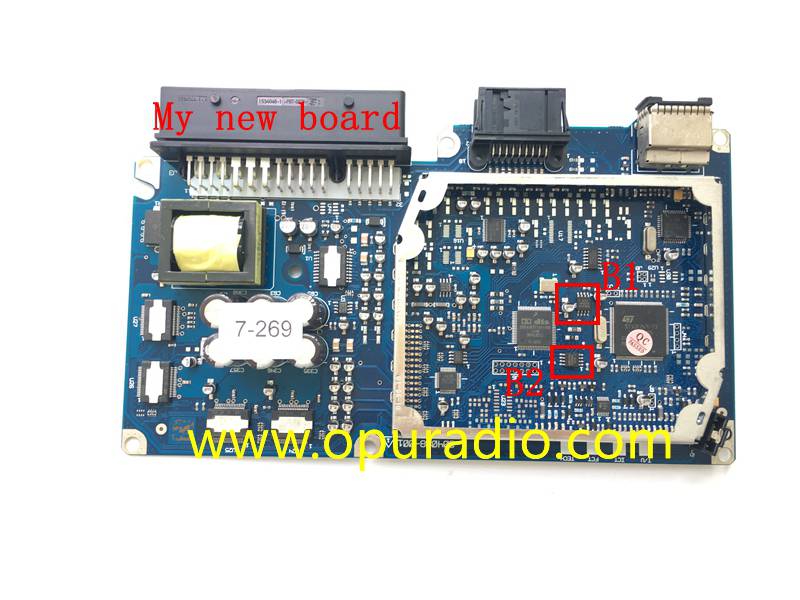 When you change it ,every thing finished,Congratulations ,You did a great job.

.your AMP will work without a new one ,without program, you get a experience and save money .Very Cool.



If you like opuradio,plese share use to your friends.thank you very much.
Leave a Reply
Your email address will not be published.Required fields are marked. *