Ein Konto erstellen
Welcome to OPURADIO
Here are some top tips and quick video tutorials for
an easy and enjoyable shopping experience
Introduction to
OPURADIO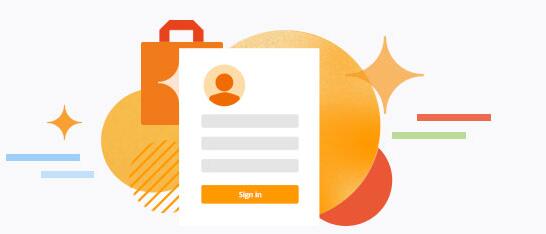 1. Creating Your Account
Top Tips
When registering, please make sure you've entered the right email address.
If you haven't received our confirmation email, please check your junk or spam folder first.
After registration, go to "My account" to enter your shipping address. You can also enter your shipping address after you've placed your first order on the checkout page.
Our system currently only recognizes characters from the English alphabet. Special characters (like á, é, í, ó) should be written like this: a, e, i, o. For example, if your name is Anna López, please write it as: Anna Lopez.

2. Product Search
you can search the product number like BMW CD mechanism or the part number DVD M5,SF-HD8 to find out the product in opuradio.
To make sure you're getting exactly what your looking for, always check product title and product pictures.
If you have any questions about the product, get in touch with us via chat or email.

3.Placing Your Order
If you haven't filled in your shipping address yet, you can do this when you place your order.
Before paying, make sure you double check your order. Did you choose the right size, color and amount? Did you select the right shipping method?
Don't forget to also check your country's customs policy, and if you need to pay import duties.4
4.At the Shipment
>Please choose the shipping way you like,as we know ,DHL FEDEX UPS TNT is more fast,but Express shipping need to charge the custom fee when the parcel arrive your location custom,you need to clear and pay the custom fee by yourself,
ship by Post is cheap but very slow,it can write lower price to the custom so some parcel will not need to pay the custom charge.but depens on your country.

5.At the Checkout
Please choose the paying way you like.
>the most popular is Paypal,because it is more fast than others ,we can receive your payment at once after you pay.but they need to charge 4% handing fee.
>if your order more than $2000,we suggest you to pay by Bank,bank handing fee is cost $45 for every one time,it can save more money if your amount is big.but it take 1-3working days to received.

6. Tracking Your Order
When you finished your payment,we will send your order less than 7days,most of them we send in the second day after you pay.and you just get relax to wait for your parcel .
you will get the tracking number when we send out your order.
you can check the tracking information by this link.
https://www.17track.net/en
Attention please :
when you add the product to the cart,please you need to confirm your shipping address,and save it before you go to check out,then the order will go to the page for payment.
thanks.